We are taking extra steps to ensure your safety in our showroom and in your home!
At Phillips Flooring America, we are a locally-owned family company, guided by the principle of being the place where friends send friends. We want to let you know we're thinking about all of you – our people, our customers, our suppliers, and our community – as we work through the effects of the coronavirus (COVID-19). We understand the role we play in the community we serve and will do everything we can to continue our operations during this time without interruption. We recognize the heightened concern and are doing everything we can to protect our customers and employees. In uncertain times like these, we must be there for one another. The effects will be far reaching and in response, we all need to think sensibly and empathetically. By following the latest trusted science and leading with our hearts, we will get through this together.
As concerns continue to grow in our community, we wanted to take a moment to share with you the efforts we take to ensure the health and safety of our staff and our customers.
As always, we will continue to provide our customers with a clean, comfortable shopping environment. In addition to our diligent cleaning practices, we have increased the frequency of our store cleanings and we have placed hand sanitizer stations throughout our store for the use of our sales team and our customers.
We will also be discouraging handshakes and limiting contact, but you'll still be greeted with a smile. Of course, we have asked that any in-store or installation staff members with a fever and/or flu symptoms remain at home.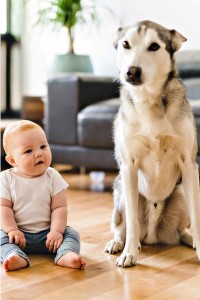 We do not currently anticipate any delays in scheduled installations or in-home measurement appointments. Our installers and sales teams are taking extra precautions before entering our customers' homes and have all been provided with hand sanitizer in their vehicles.
In addition to our free shop-at-home services, we are happy to work with you over the phone or via FaceTime or skype. In addition, we are happy to arrange in-store appointments for a private consultation. You will also find many useful tools, information, and product selections on our website if you'd like to start your shopping process at home.
To reach out to us, simply call or submit the form on the left and we will we follow strict safety policies and procedures, above and beyond what is required of us to ensure a safe environment for all.
We are proud to support our community and will continue to serve you in all your flooring needs as safely as possible.
Sincerely,
Bob Buhl
Store Owner
Phillips Flooring America