Pet Friendly and Kid proof!
Waterproof Planks and Tiles
100% Waterproof - Kidproof - Petproof
Giving you waterproof protection, outstanding durability and high-end handcrafted designs.
Easy care and durable, many of our customers prefer this flooring for all their needs. Come in and learn about the diffent types of cores, backings, and wear layers, and find just the right floor for your home!
We have several brands to choose from, here are just a few...
Downs H20
Downs® H2O Luxury Vinyl Tile comes from one of the most respected names in flooring, along with the H2O attributes of being waterproof, kid proof, and pet proof. This impressive selection includes beautiful, high-performance floors with long-term protection against moisture, scrapes, scuffs, and more.
COREtec
With strength, style, and simplicity, COREtec makes resilient durable floors that stand up to real life. Whether dealing with messy pets, ranbunctious kids or ever catastrophic plumbing failures, the 100% waterproof core, resilient viyl and a protective wear layer will keep your floor looking good for the life of your home. So naturally, all COREtec floors come with a limited lifetime residential warranty.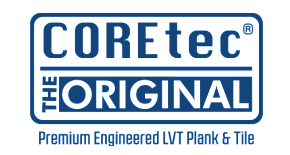 Galvanite
BEAUTY IS NO LONGER FLEETING.
What looks like wood, has the heft and durability of tile, and yet is neither? It's Galvanite, a one-of-a-kind luxury vinyl with jaw-dropping looks you'll want in your home forever. Which is good, because that's how long it lasts. That's right. Galvanite stands up to almost anything. Even piercing stares.
Now if you'll allow us to get technical, here are the specs:
HEAVY SOLIDCORE construction weighing roughly 14.5 lbs. per plank or tile.
DURABLOCK™ 30 mil wear layer holds a 10 yr. Commercial Warranty.
3D PROTECTIVE BACKING SYSTEM reduces sound and is anti-microbial.
REALISTIC wood and stone looks with embossing in register you'll wow over.
EXTRA LONG AND EXTRA WIDE planks create stunning installations.
H2O REASSURANCE means it's 100% water-proof, pet-proof, and kid-proof.
If you're not already in love with Galvanite, come see it in person at Phillips Flooring America Showroom. It's a beautiful thing.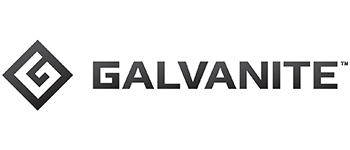 Waterproof Carpet!
Phillips Flooring America also carries an extensive selection of waterproof carpet such as Tigress H20 and RIVAL by Resista. Click Here or come in to learn more about carpet.